Danish Channa Chairman Pakistan Conservative Party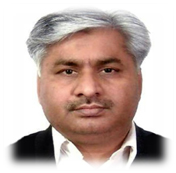 Profile
Danish Channa is the founder leader and President of Pakistan Conservative Party. He belongs to Ghotki Sindh. He was born in 06 January 1969. He earned his master's degree in sociology, from Karachi University.
He believes that Pakistan is an Islamic Idealistic state and Islam is the strongest pillar of our social life. In this perspective the Pakistan Conservative Party shall perform to boast Islamic tradition and culture in all aspects of life.
Danish Channa founded a political party, Pakistan Conservative Party (PCP), He believes that PCP shall focused & resolved all issues and concerns of Pakistani society regarding; Political Reforms, Peace and Justice, Rights of The Citizens, Good Governess, Supremacy of Law, Division of Power, Getting Rid of Corruption, Cutting Expenses, Industry & Trade, Agricultural & Rural Development, Education, Health, Social Action Program, Travel and Transport, Environment, Unemployment, Labor Reforms, Women Welfare, Minorities, National Security And Foreign Policy and other policies which are needs of Pakistani society.
Beyond his political activities he is a respected development professional. He is also a founder and President of Shah Abdul Latif Bhitai Welfare Society (SALBWS).
Mr. Imdad Hussain Vice Chairman Pakistan Conservative Party

VICE CHAIRMAN 
PAKISTAN CONSERVATIVE PARTY
Global Academy of English & Sustainable Technologies
GAEST was founded by Mr. Imdad Hussain who comes from a family of hard working Pakistani farmers who have farmed the land of Pakistan for generations to supply their family with the chance of a better life. Mr.Hussain discribes his family as 'An Institution '.Being eldest of four brothers and four sisters, he had to deal with various characters within the family that one will find in the entire community.
After several years building a promising career in the Navy as a Marine Engineer Officer, Mr. Hussain found his thirst for knowledge, with his focus set on educating himself to the highest levels Mr. Hussain travelled to the UK to study.
Mr. Hussain studied and worked in the UK for several years gathering a wealth of knowledge and experience. He completed his post graduate diploma in Management Studies in 2008, it is during this time that he used his education to build a successful business in the consultancy sector, using contacts in the UK, China, Malaysia, Pakistan and the Sudan as well as several European countries to facilitate students wishing to gain the correct documentation and placements in colleges and universities all over the UK.
Mr. Hussain has travelled extensively to seek out some very knowledgeable associates from several different countries who are experts in their fields to be able to provide the highest levels of service available to his clients.
Mr. Hussain's focus is to provide local communities as well as students from abroad the chance to educate themselves to the highest levels possible.It now seems like a natural progression for him to move forward in the education sector by acquiring a facility in the UK for the establishment of an institute.
The business model Mr. Hussain has designed also has facilities in other countries were students can begin studying in their own country before transferring studies to the UK, this will also help the students with integration as they will already have a good understanding of the English language and understanding of 'Life in UK'.
Mr. Hussain's next focus is to discuss the possibility of incorporating a franchise module into this plan to give us a recognized brand name as well as the support and academic structure to move forward.
Ms Saba Imtiaz President, UK
Ms Saba Imtiaz
President, UK
Pakistan Conservative Party,
Pakistan Oversees, United Kingdom
Ms Saba Imtiaz- is a dynamic and visionary educationist for the last 17 years. She has worked at private and public sector in UK and Pakistan at a variety of teaching and leadership roles. With two Masters Degrees in Science and Educational Leadership and Management, she is now pursing her degree of Doctor of Education at London.
Saba Imtiaz is the founder and CEO of a education based training company that helps to train teachers in the UK snd abroad. She is currently associated with the University of Cambridge as an Educational consultant with a focus on examinations and trainings about assessment and marking.
By nature, she is a sincere, hard working committed mentor. She always promoted standards and encouraged to follow rules and regulations at all levels.
Saba Imtiaz holds a clear vision about Pakistan. She believes that Pakistan could achieve a higher level of progress and advancement only by making the education system of the country more practical, pragmatic and, above all, by meeting demands of the society and the industry as a whole.
Khalid Tanveer Rohaila Advocate Secretary General PCP
He is to serve humanity and to protect the rights of ignored, depressed and poor people of Pakistan throughout the country, irrespective their age, sex, religion and language. To struggle for a peaceful and prosper Pakistan through the empowerment of poors and to support the armed forces of Pakistan in combating with terrorists against their evil designs against Pakistan, through the plat form of Pakistan Conservative Party under the control and supervision as well as cooperation of our great leader Danish Channa Chairman Pakistan Conservative Party .
He is M.A International Relations/M.A Islamiyat L.L.M Criminology/Constitution He is Born in a landlord renowned Rohaila family in 1975, with strong political background, got education in Pakistan with exception to some courses abroad, well known personality in legal as well as political fraternity.
Practicing as senior Lawyer, Human Rights Activist, Visiting Professor of Law, International Speaker on Women/Children Rights, Govt. Auctioneer for ESSI K.P.K Advisor to Numerous Renowned Personalities and Autonomous Bodies, Politician Former Candidate for National & Provincial Assembly for NA-1 and PK-2 in General Election 2013 And above all with honor, Secretary General Pakistan Conservative Party
Ms. Rubab Khan – Central President Women Wing PCP
Ms. Rubab khan is a Commerce Graduate from the University of Karachi and an IT expert. Besides being an experienced social scientist and worker who has been involved in the field of education is also a member of the Microsoft Executive Circle, Middle East and the Microsoft TechNet Club.
Ms.Rubab khan has been associated with the Pakistan Conservative Party since the last ___ years and seamlessly manage crisis and change and is considered to be a turnaround expert within the Party as she can sense and neutralize any signs of danger well before it invades the Party's path. It is only because she is well-organized, full of love, spiritually aligned, well-balanced and who easily embraces traditions even as the Party adapts to changing times.
Within the Pakistan Conservative Party the members appreciate her approach towards leadership as she understands the Party's decision-making processes, the dynamics and subtleties of the personality and style, and other special character qualities that the leadership possesses.
She has a circular vision that enables her to be a well-rounded people because she has her finger on the pulse of the culture and can talk and discuss the latest rural/urban issues, problems and news – but then can easily switch gears to give you her perspective on what is taking place on the stock market as she can see the world through a lens of opportunity; especially those opportunities previously unseen.
She can run the show both at home and in the workplace as she is a master multi-tasker and highly collaborative. another good trait that benefits the Pakistan Conservative Party is that she does not stop pursuing until the job gets done which makes her a good collaborative leader as she is not afraid of trial and error as long as it continues to build the resource infrastructure within the Party as it closer towards accomplishing the goals.
She enjoy s a good challenge – and seeks to find meaning and purpose from each circumstance the Party faces and the opportunities that are available because she likes to see and understand the connectivity of thoughts and how they work or why they don't. She delves into all the facts and figures before making important decisions.
Mrs. Tahira Qadir Secretary General Women Wing PCP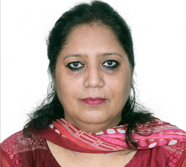 Mrs. Tahira Qadir , Secretary General Women Wing Pakistan Conservative Party. She is completed her M.A. She is working in developing sector for twelve years. During this period she worked in following organizations,. she has experience on team management, social mobilization, enterprise, master trainer, emergency relief, food security, infrastructure and human rights. Apart from it now she is monitoring all projects of Pakistan Conservative Party.
Syeda Nargis Bano , Central Executive Member of Pakistan Conservative Party
Syeda Nargis Bano
Working lady since 1985 as a social worker and as a teacher. Syeda Nargis bano spend her life to spread and give education to the poor children, in 1991 she build private school for the poor children of thatta, in 2001 she was elected as a councilor and give her good deeds in social works, her aim was to give education to the poor children and give rights to the women, till now she is on her aim and spreading her life in socialism and contributing her education and thoughts to poor people.
Email: aishasocailwelfare@yahoo.com
Ms Falak Naz Qureshi , President , Women Wing , Province of Sindh, Pakistan Conservative Party
Falak Naz Qureshi
Working woman since 2010 as a teacher and giving her spreading her talent and knowledge to the poor people of thatta, she work for women rights since 2012, her aim is to give rights to the women and give education to the poor people. She done many social works manage events for women, till now she is doing her best and giving her best to social works and education.
Email: falak_qureshi96@hotmail.com
Mr. Zahid Hussain Qureshi, President, Youth Wing, Province of Sindh , Pakistan Conservative Party
Zahid Hussain Qureshi
Working since 2004 as a vice principal of a school where children getting free education, after that work as a freelancer in an NGO in 2007 as a social worker for the villagers to make literacy percentage higher and give awareness of malaria in different fields of sindh, 2009 got opportunity for abroad and serve his efforts and skills which he got from the home land, still working for socialism and serving his best for the home land.
Email: zahid_qureshi88@hotmail.com